Saturday shows is a new weekly meme that I'm starting! Please let me know if someone else has done it and if you like it! Feel free to take part as long as you link back to me!
This weeks show is one that is widely known...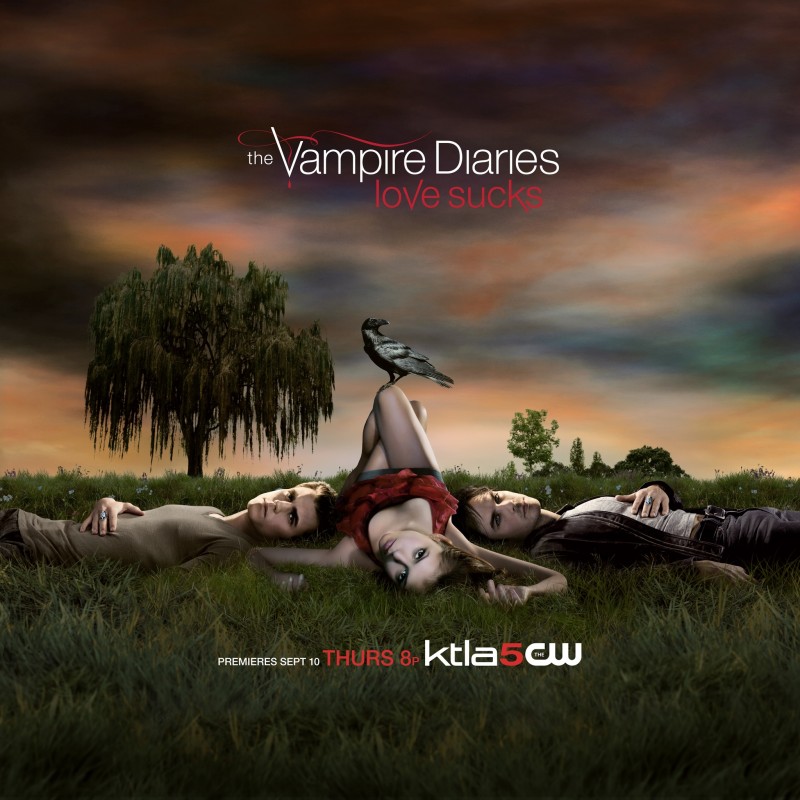 The vampire brothers Damon and Stefan Salvatore, eternal adolescents, having been leading 'normal' lives, hiding their bloodthirsty condition, for centuries, moving on before their non-aging is noticed. They are back in the Virginia town where they became vampires, as high school students. Stefan is noble, denying himself blood to avoid killing, and tries to control his evil brother Damon. Stefan falls in love with schoolgirl Elena, whose best friend is a witch, like her grandma.
That is the storyline for the first sereis but believe me much has changed since then!
I recommend this show because A, this:
Yeah! And it's also a very gripping storyline! I find myself yelling at the TV which is the mark of a great show!
Will update this post soon but for now...